DW2-Wi-Fi
Wi-Fi Wireless Door Window Sensor
Remind you when door/window is opened
or closed. Keep linkage with SONOFF
smart products for your easier smart life

Sync Status

Alert Notification

Smart Scene

Battery-level Display
Share Control

No Gateway Required

Bluetooth Low Energy Pairing

History Records Check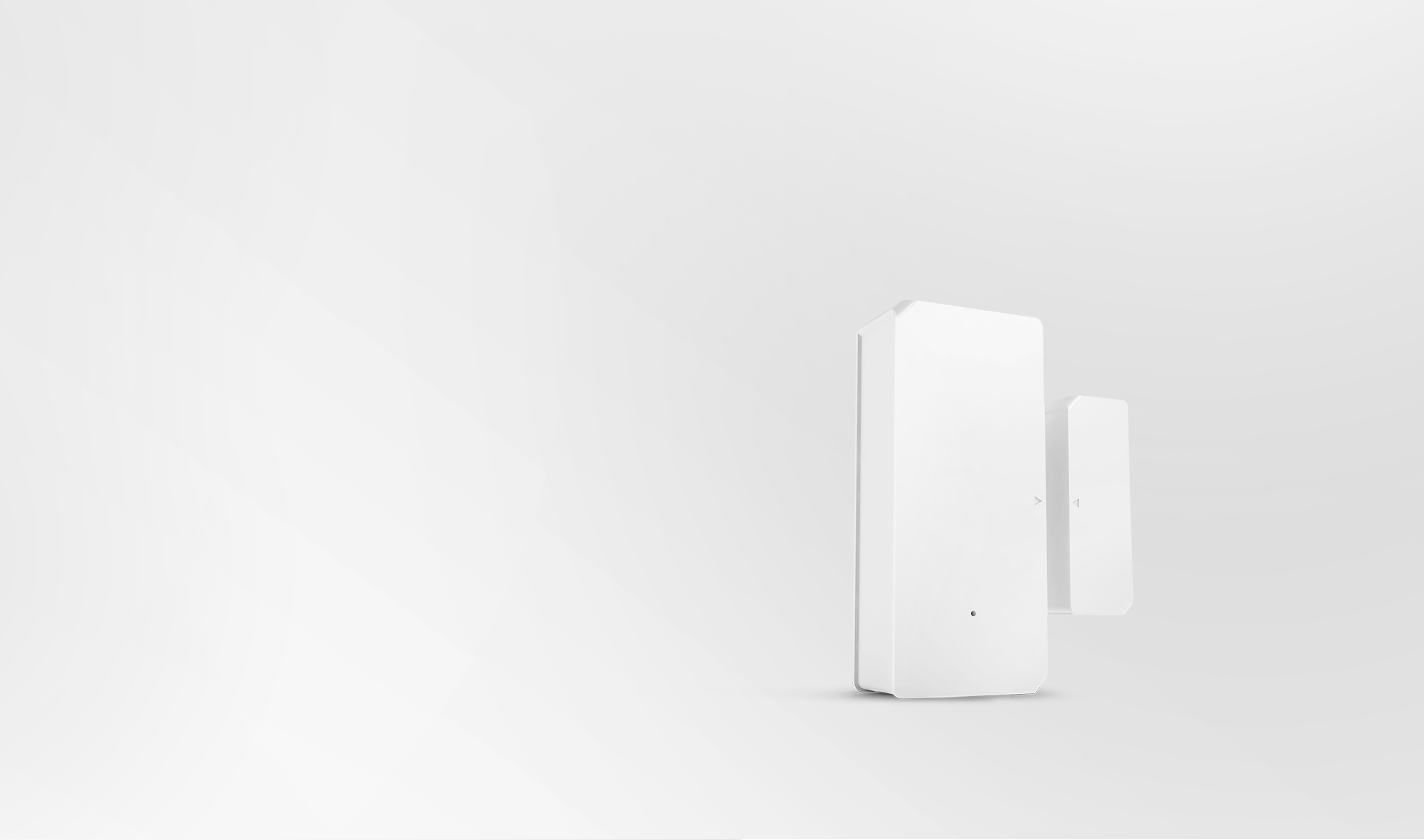 Work without Gateway Connection
No gateway required. The sensor is paired with APP via Bluetooth and
is controlled on APP via Wi-Fi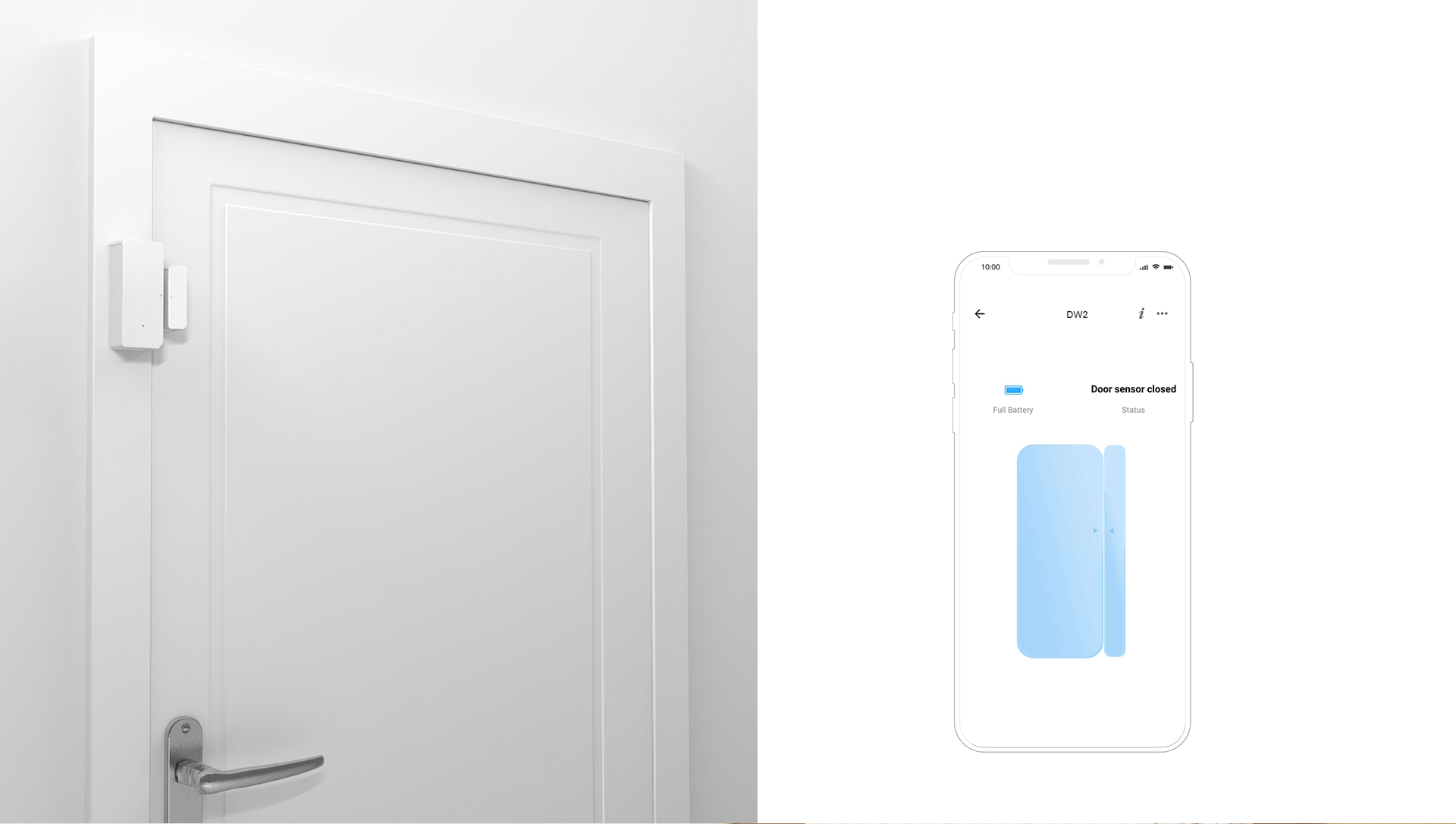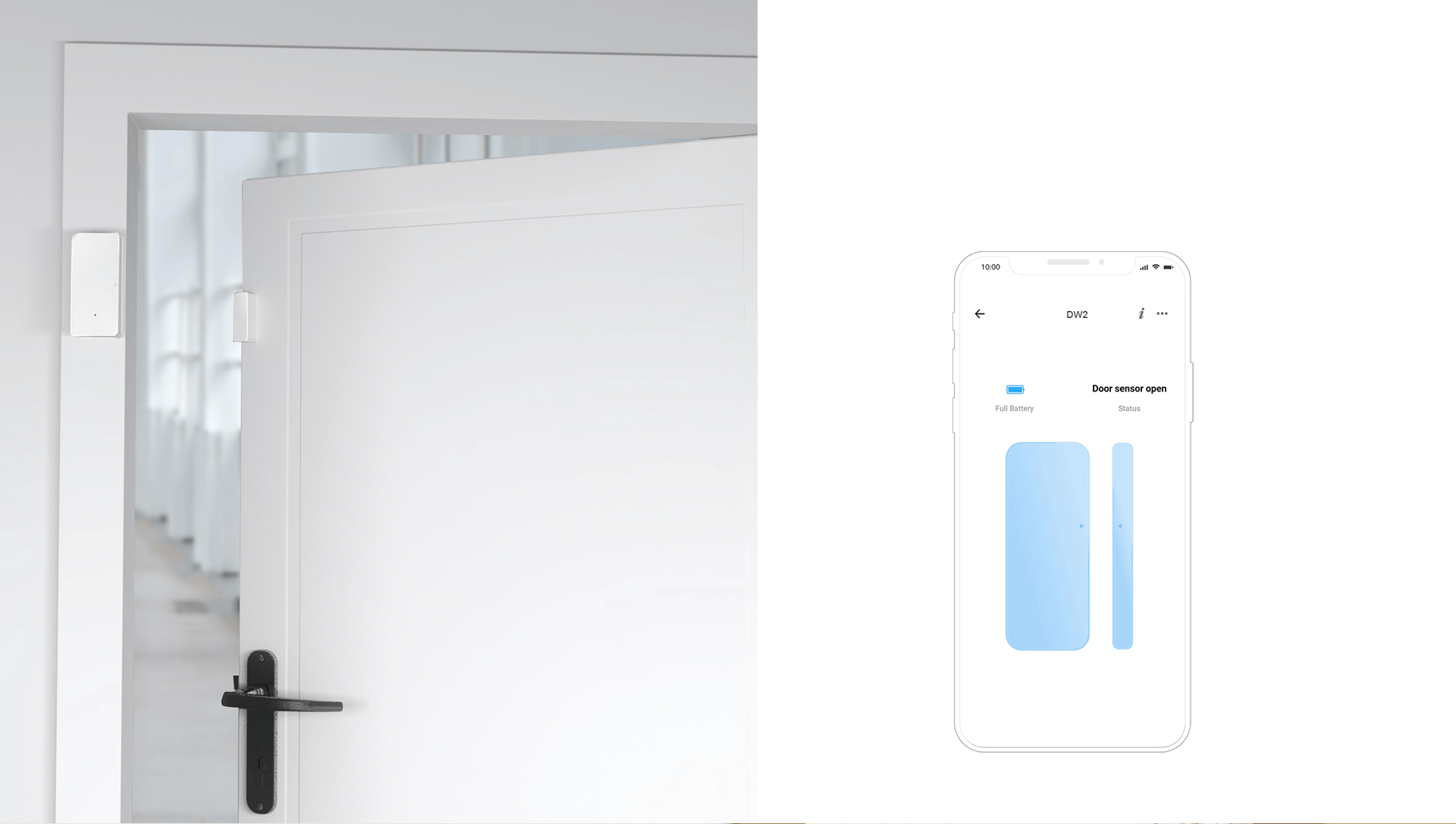 Status Sync, Worry Less
Worry about leaving your door or window open /closed?
View instantly the status of home on APP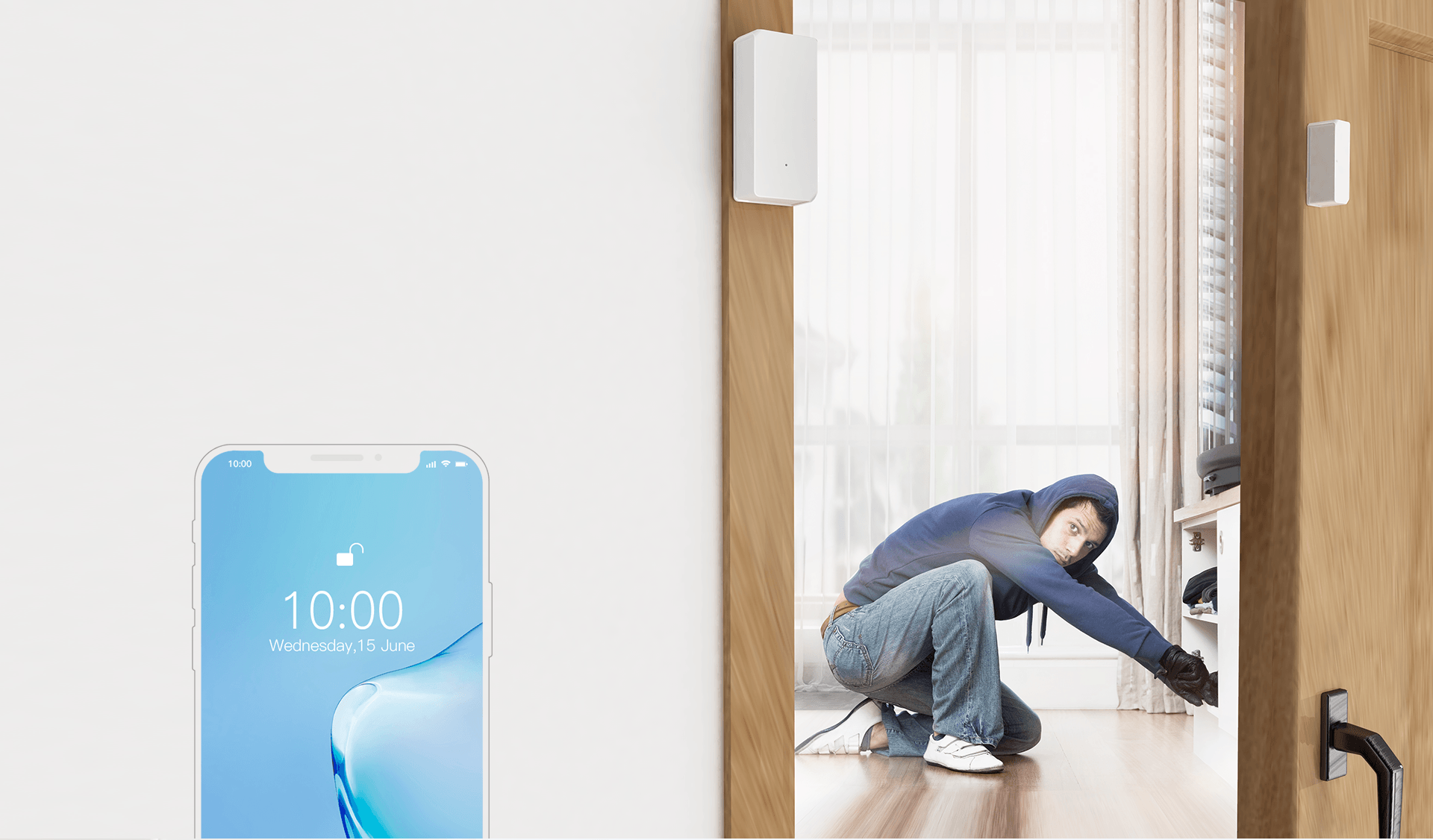 Always Know Whether
Home Is Safe
The sensor will send you a push notification immediately if
someone is detected to open your door or window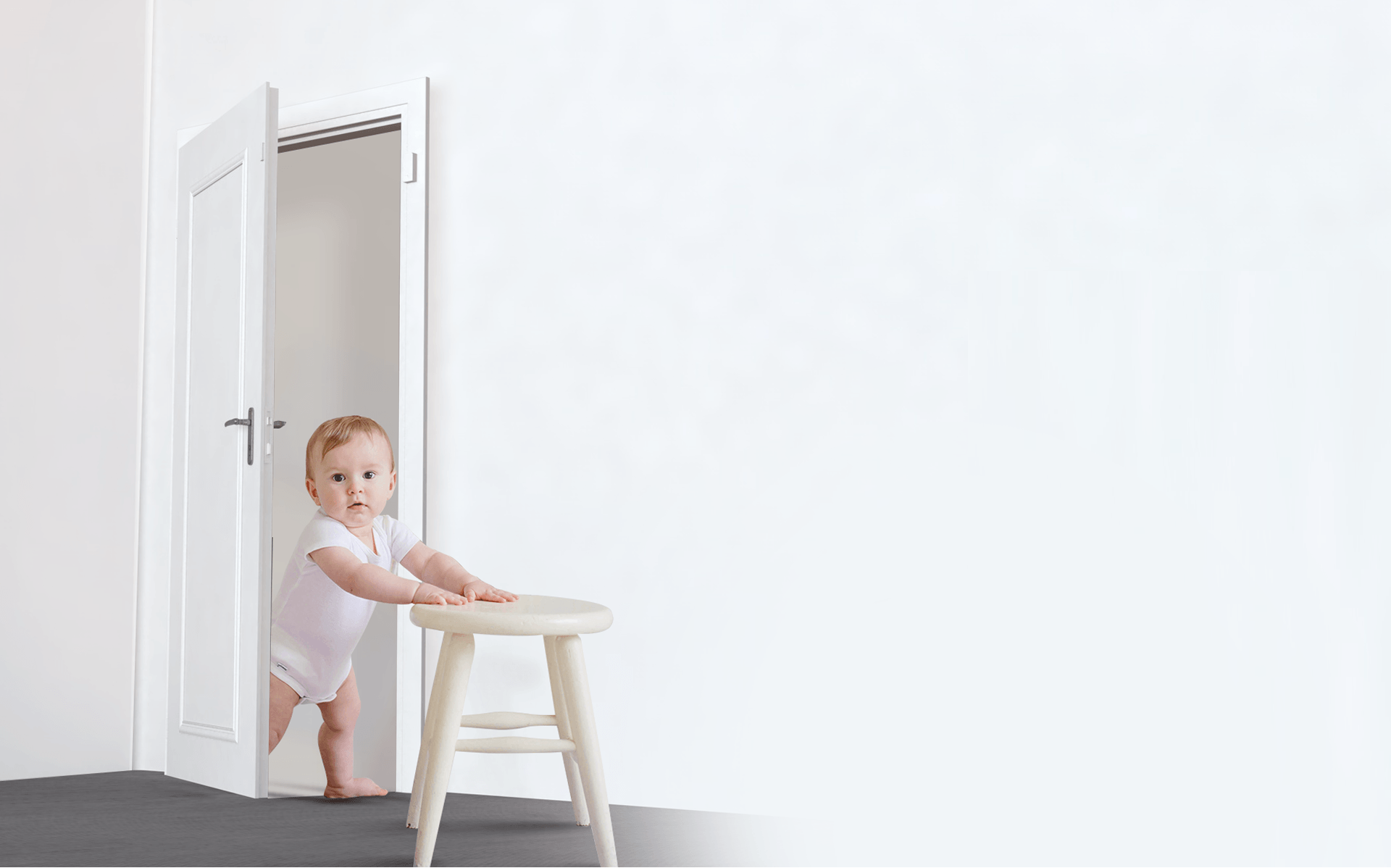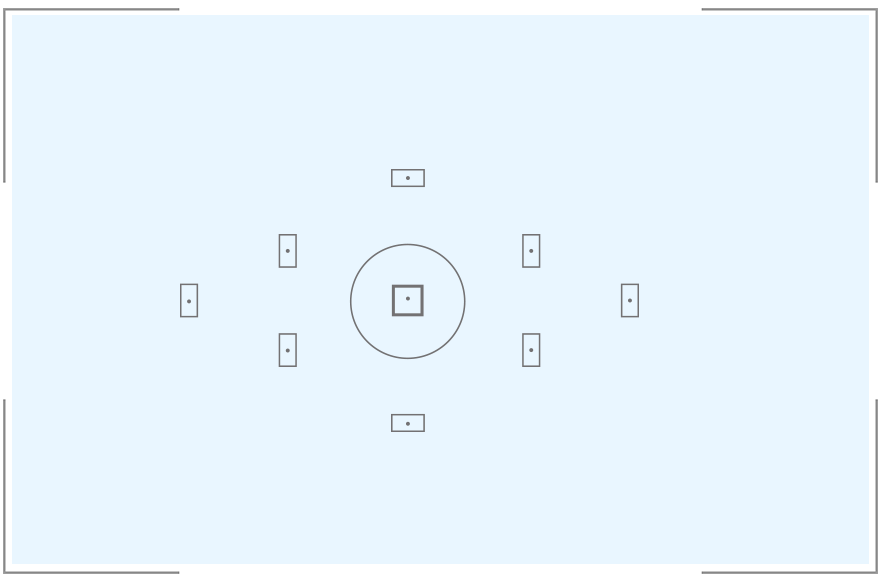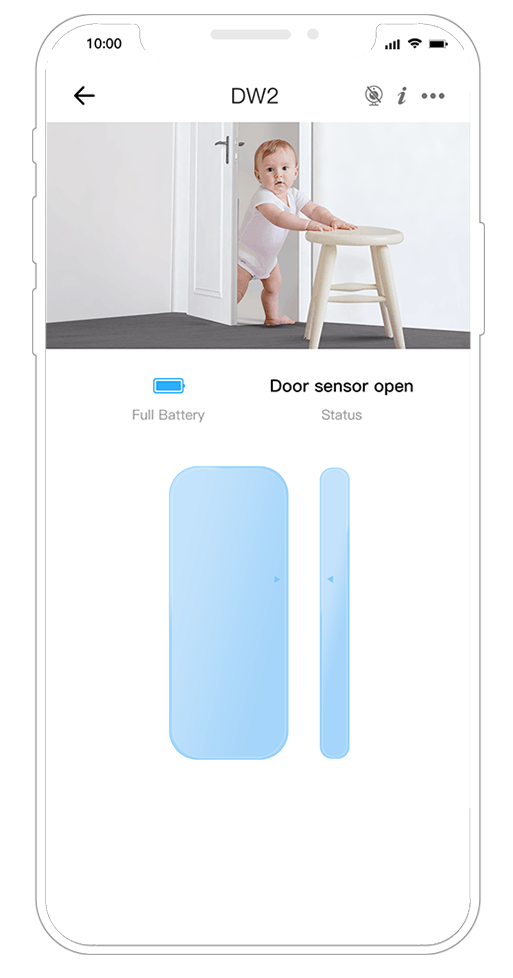 Can See Who Came into Home
Add SONOFF camera or an unused smartphone, and you can view
what's going on in your home not just receive the alert notification
when the door is opened
Made Smart in the Action
Want the hallway to light up when you walk into the door and light off when you walk out the door?
Simply connect the SONOFF switch or SONOFF light to the sensor and go
*The condition and perform must be set on different devices.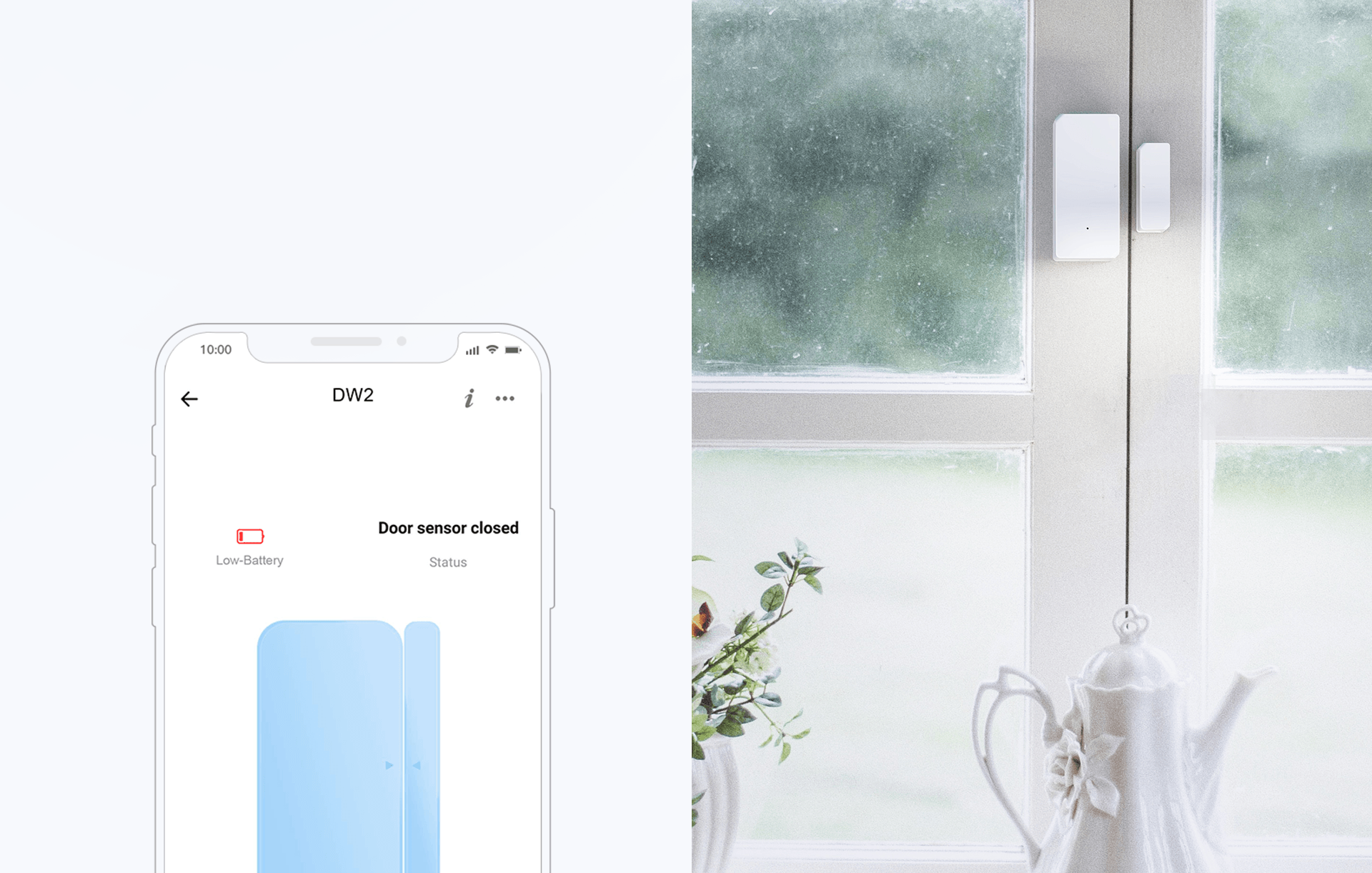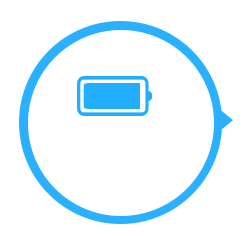 Low-battery Reminder
There is a reminder on APP if the battery level of the sensor is low
Install in Any Corner of Your Home
Sliding door

Window

Hinged door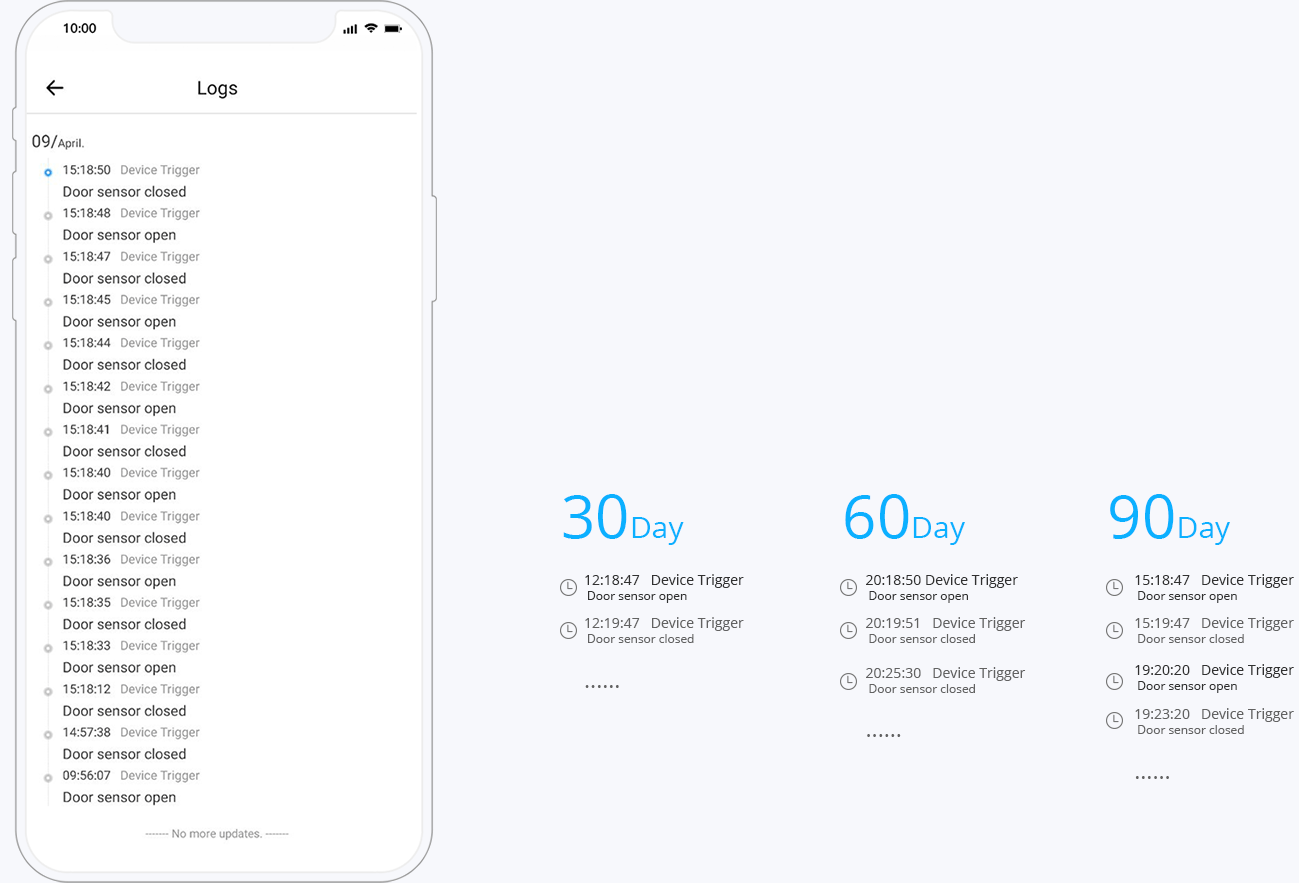 Go Back to History Records
Automatically save message notifications.
You can check history records over the last 3 months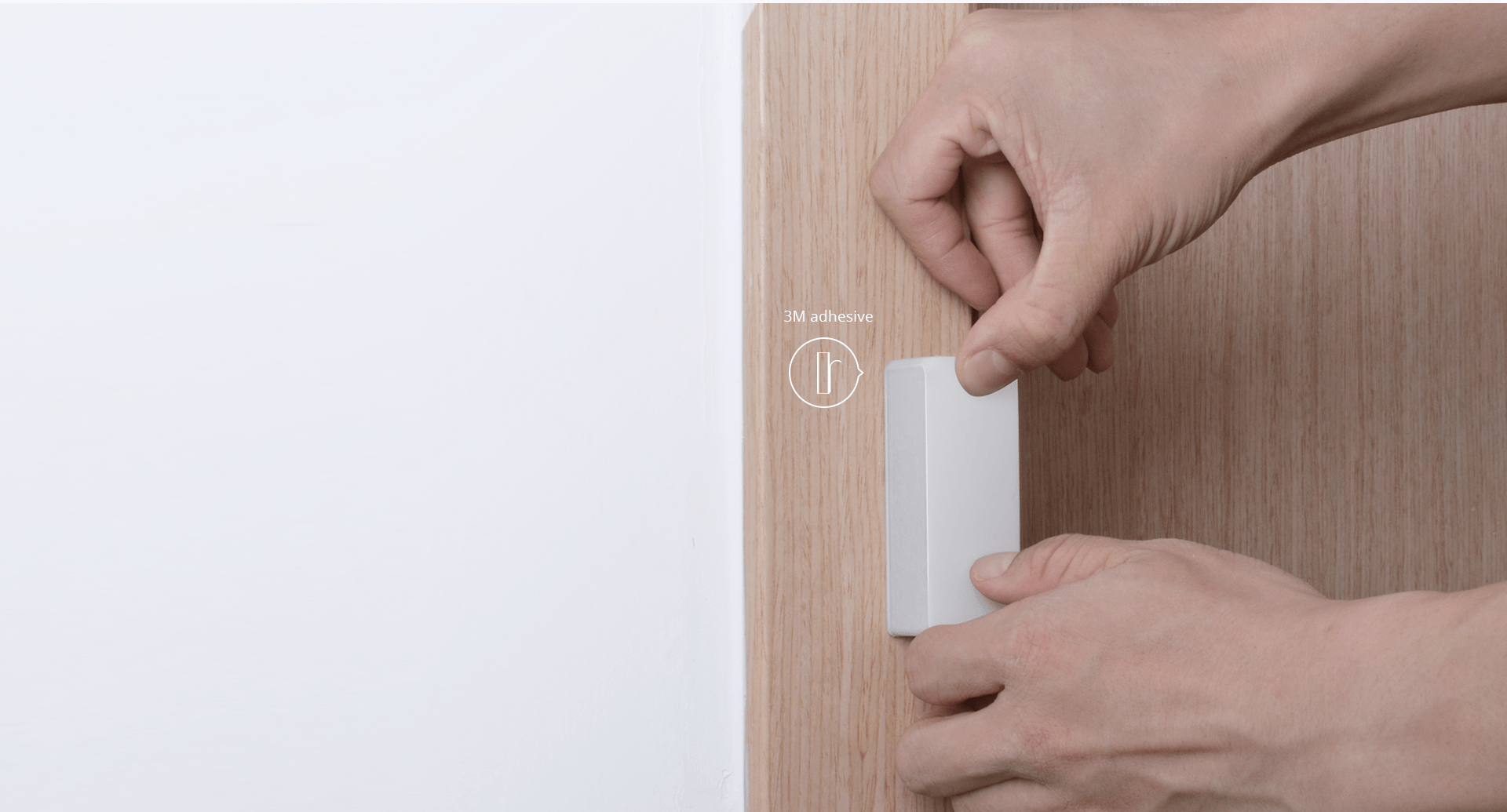 Install in Seconds
Tool-free installation. Adopts 3M adhesive on
the bottom of the sensor for easier installation
*Make sure the installation gap is less than 5mm when the door
or the window is closed.