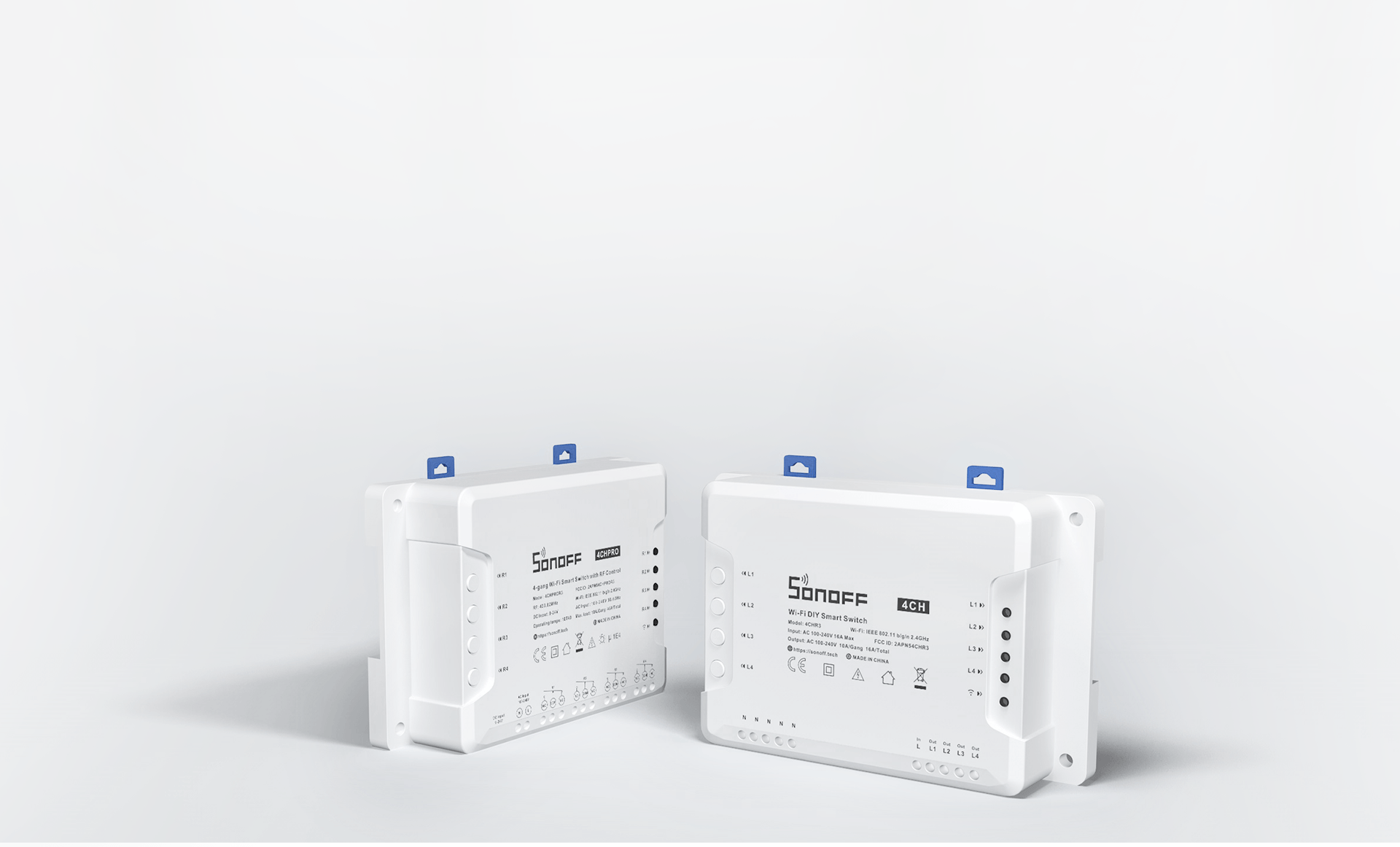 Make Your Dumb Home into Smart with Your DIY Idea
4CHR3 4-gang Wi-Fi Smart Switch & 4CHPROR3 4-gang Wi-Fi Smart Switch with RF Control

Quick to Access 3 Working Modes
Compared with 4CHPROR2, you can access self-locking, interlock and inching mode on APP directly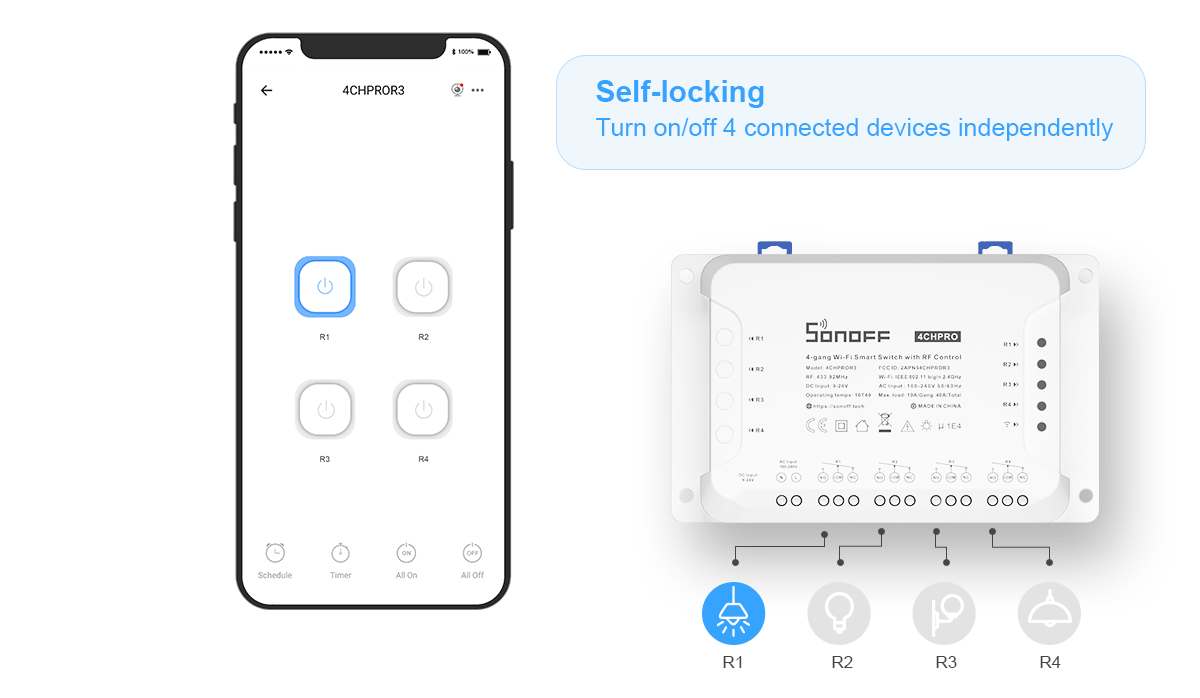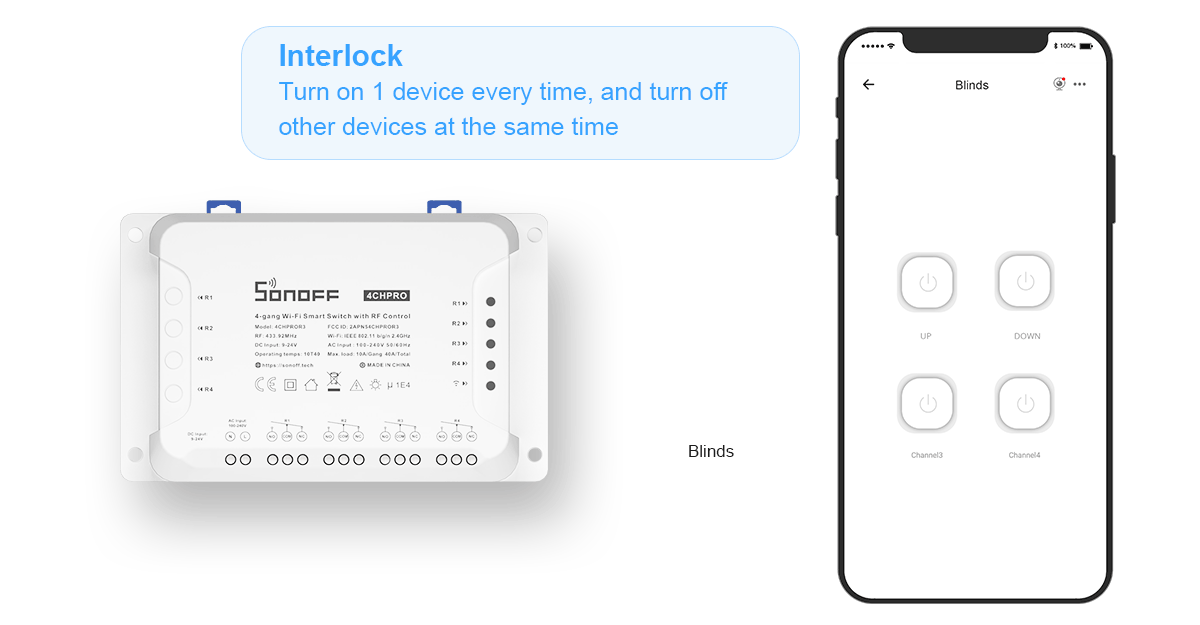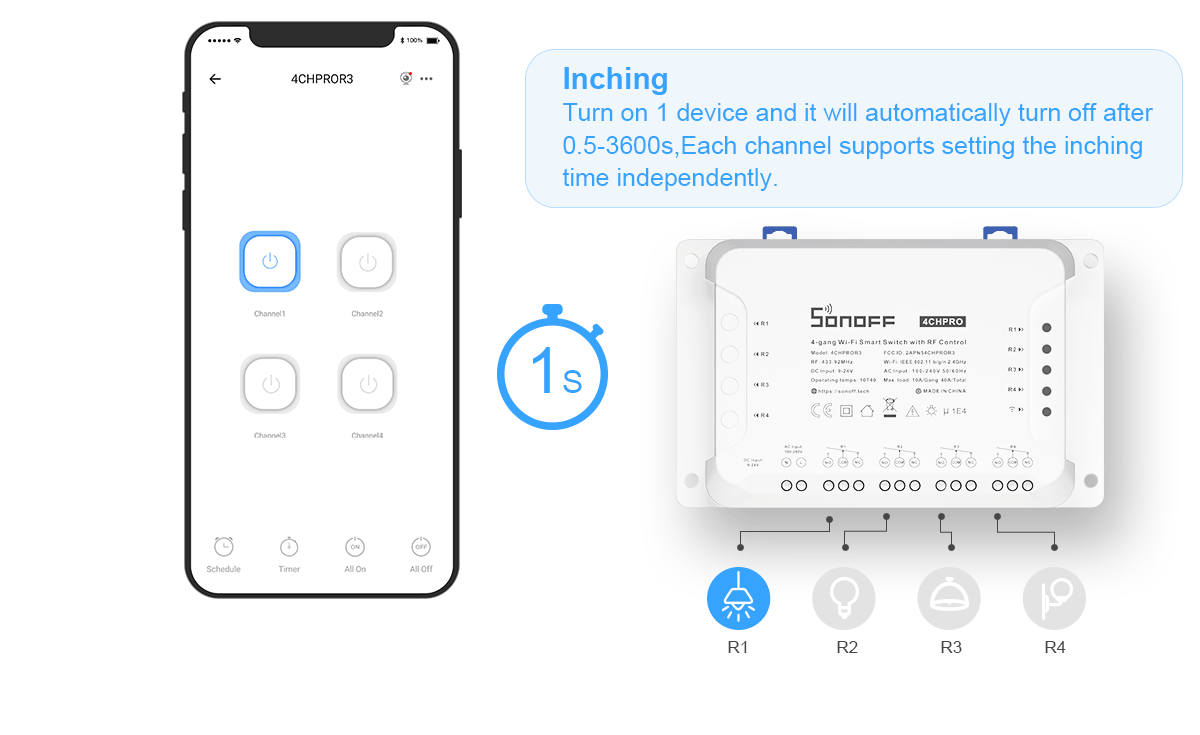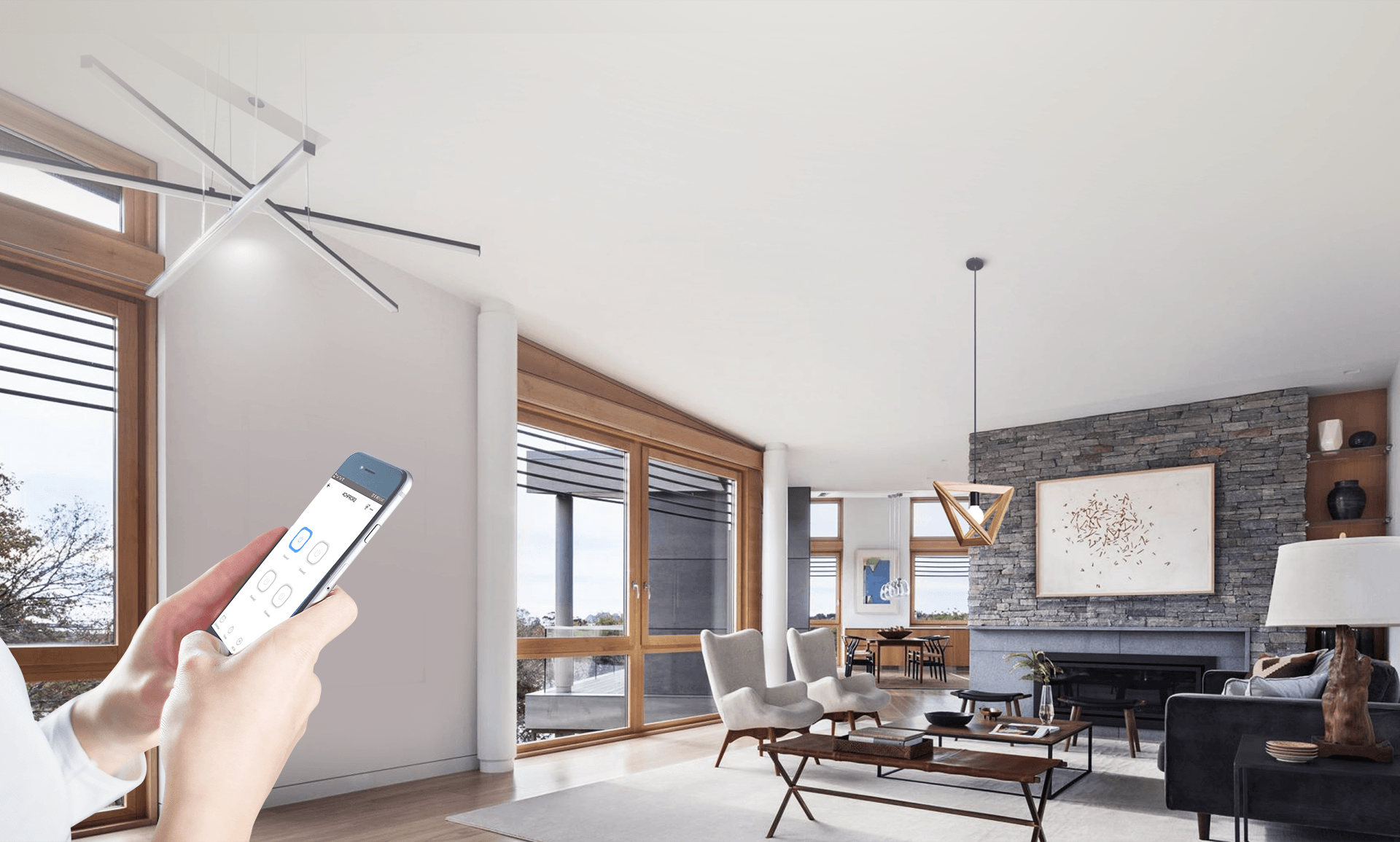 Run 4 Devices Separately – Self-locking Mode
Allow you to turn on or off 4 connected lights independently
Automate More Devices – Interlock Mode
One channel controls one work status, enable interlock to turn on 1 channel
and turn off other channels simultaneously

Tap one channel to pull your blinds/garage door up and another to
pull it down without getting off to close it manually.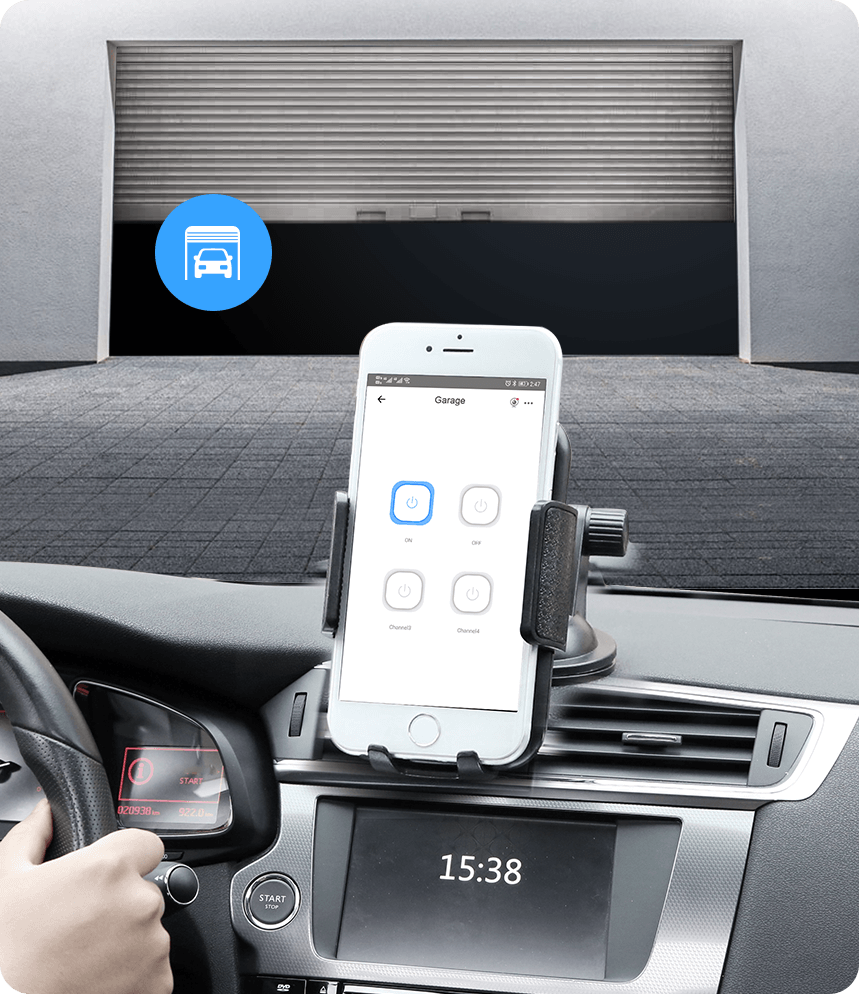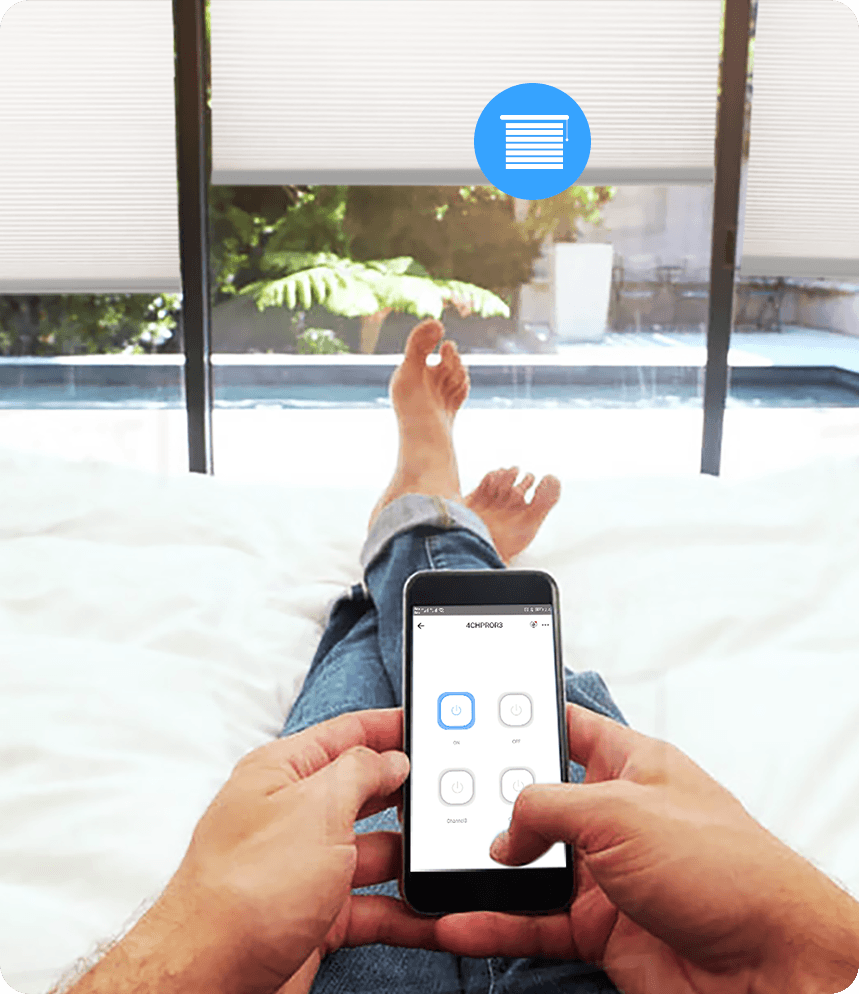 Tap the corresponding channel to easily switch fan speed to the
gear via your smartphone.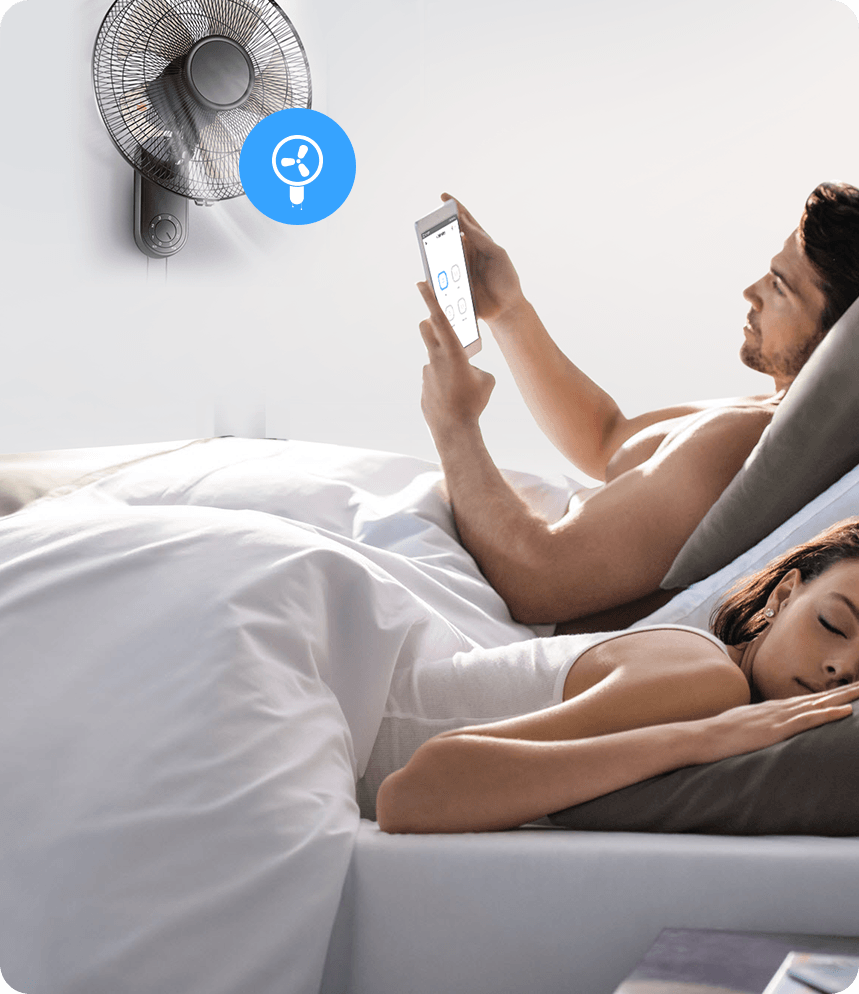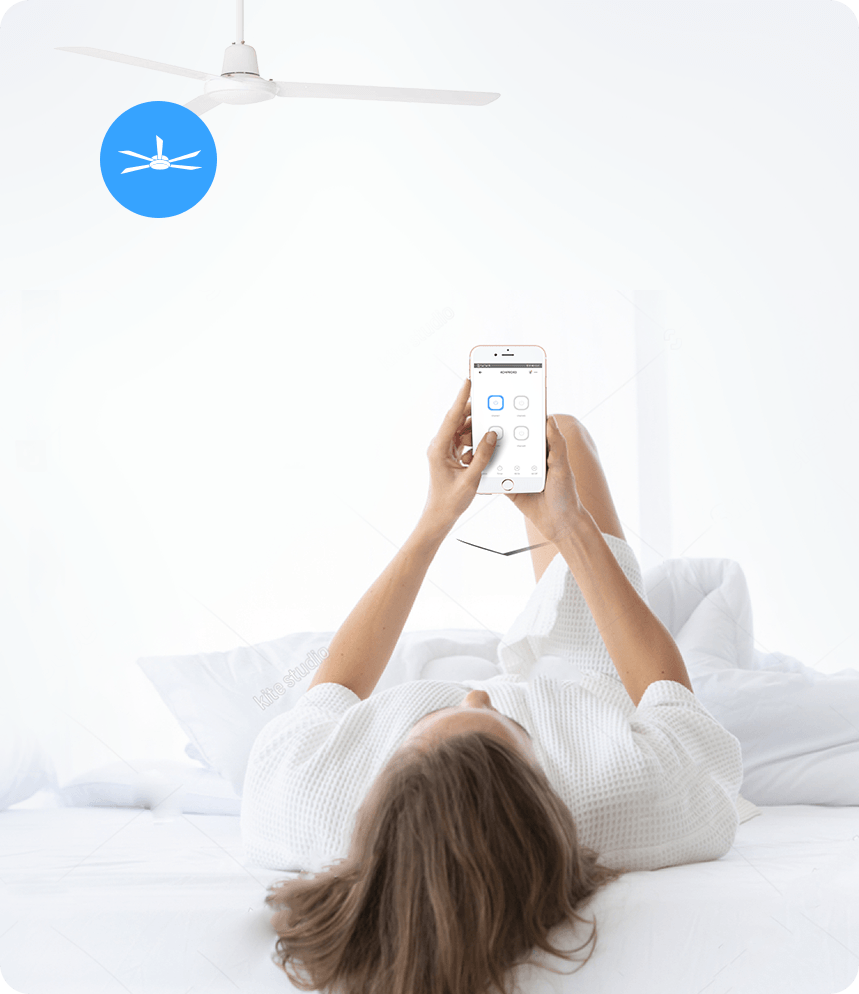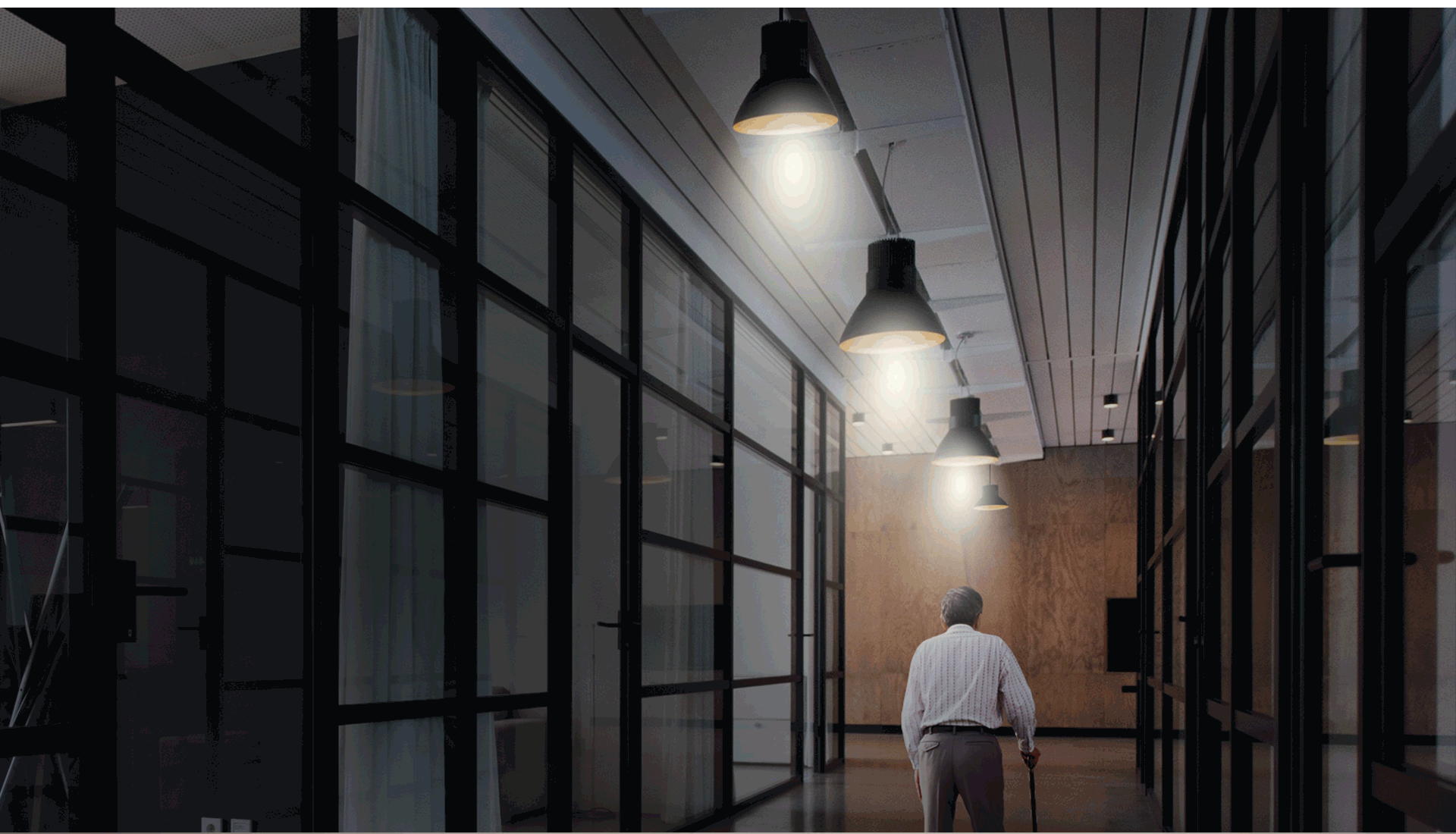 Keeps On for A While, Then Turns Off Automatically – Inching Mode
Don't want to stiffly fumble in the dark for the way? Enable inching mode to set a "on" schedule for your corridor light, and it will automatically turn off after reaching the preset time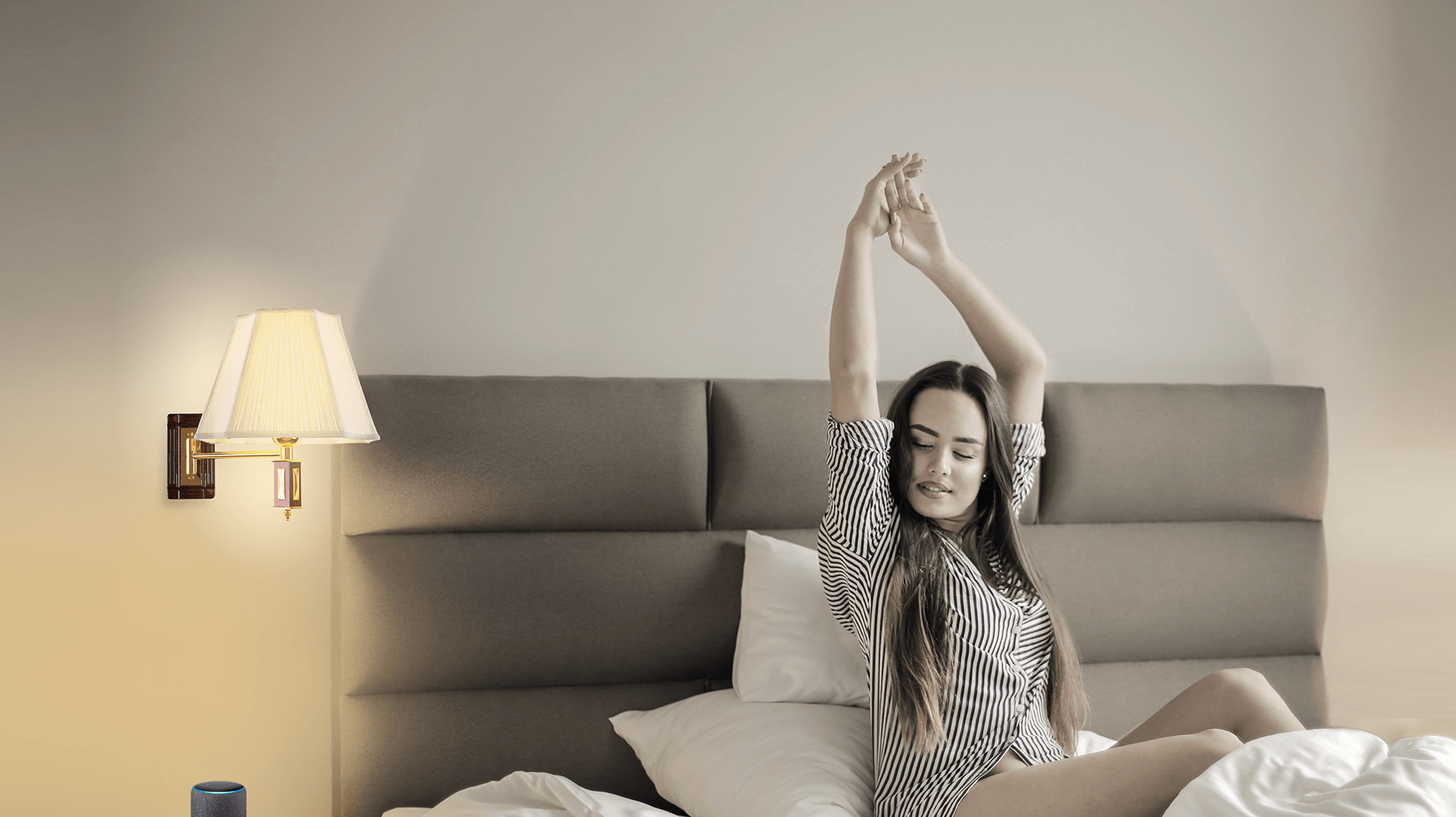 Voice Controls Your Home
Compatible with Alexa and Google Home. Wanna turn off the light immediately?
Just tell it to do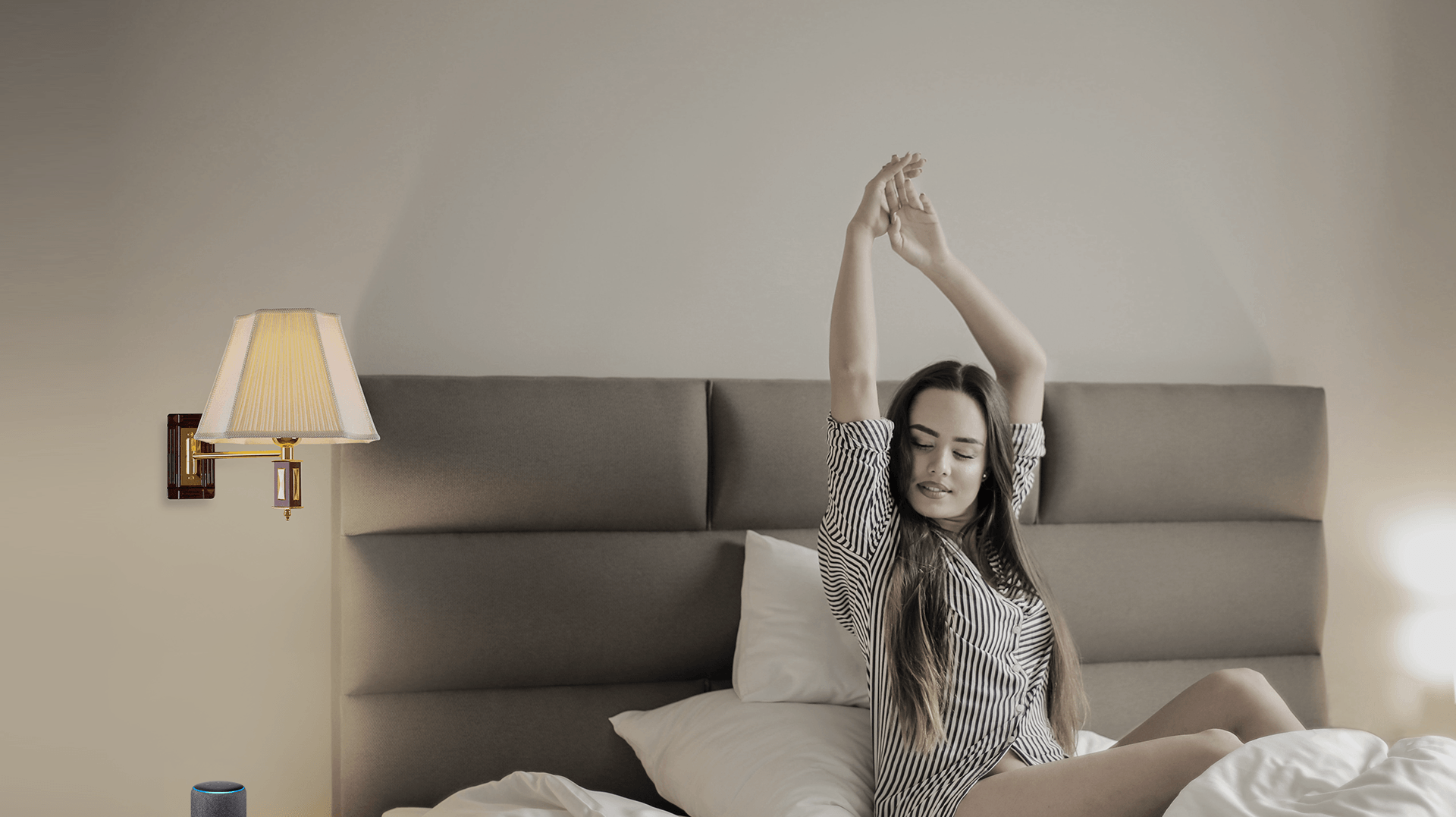 Easy to Out-of-Reach Devices
Mounted on the guide rail, convenient to connect and control devices far from the switch
1.Install the switch into the guide rail

2.Slide it to the right place

3.Press the mounting brackets until

click into place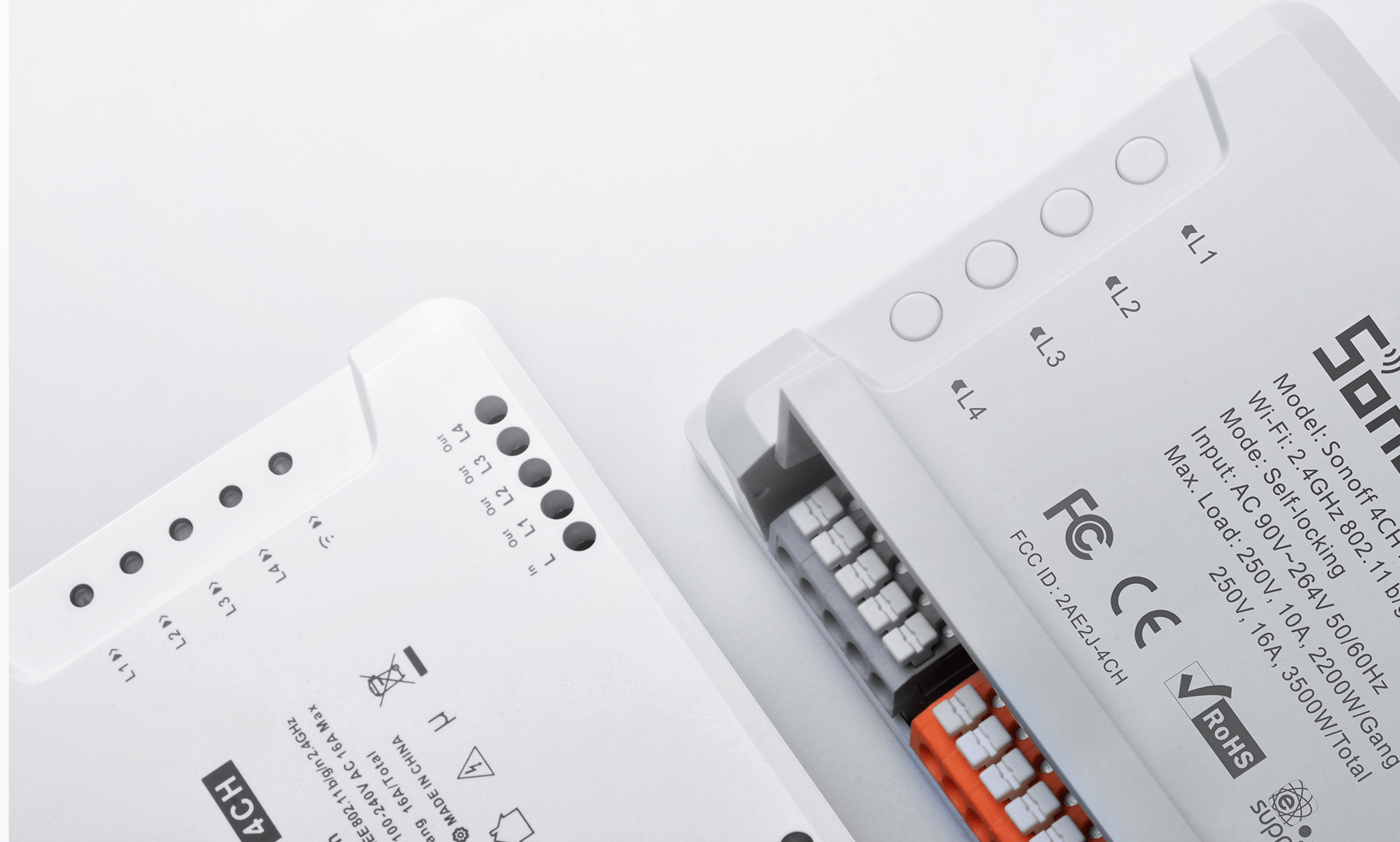 Security Comes Before Everything
The durable flame-retardant PC shell provides the maximum safety
for connected devices in use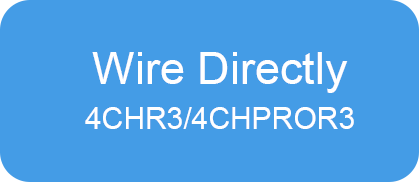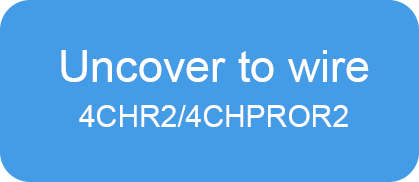 Compare with 4CHR2/4CHPROR2